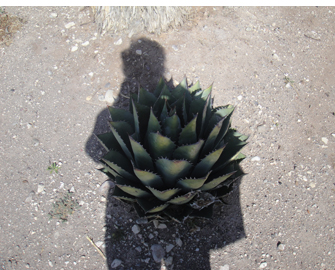 My shadow in Marfa, Texas
Meg Fitzpatrick, a versatile Dallas-based artist, is known for her sense of color, textures and abstract paintings where an undercurrent of shapes, people and hidden stores is suggested.
"The allure of Fitzpatrick's hide-and-seek compositions taunts the viewer to search for hidden images and discover the secrets of her narrative. Her bold colors and non-symmetrical shapes work to reveal not only powerful energy, but peaceful and tranquil moments. Although she allows freedom for the paint to frolic across the picture plane, a controlled restraint acknowledges when the composition is unified and can come to rest."
Review by Advisory Board, The Art Menu
She is also known for her figurative work, putting a contemporary twist on current events, people and particularly animals.
"She captures the beauty of animals because she sees animals as animals and paints them that way. Fitzpatrick doesn't see this creature as a little man in a dog suit. She sees the dog, and loves it for what it is. That's rare."
Marty Fugate, Art Critic, Longboat Observer
Her contemporary artwork has been shown in group shows throughout Texas, Florida and Massachusetts, including a 30-year retrospective solo show at alternative art gallery John Carl, Sarasota. Collections include Omni Hotel Dallas Convention Center, NexBank's Board Room, and Boston Children's Hospital.
From 1998 – 2001, she studied studio art at SMU's Meadows School for the Arts, Dallas. She has Masters Degrees from Columbia University and the Henry Francis du Pont Winterthur Program, where she was the recipient of a du Pont Fellowship.
She actively contributes to the Dallas-Fort Worth art community, as a Board Member of the Dallas Architecture Forum and docent who gives walking tours of the Dallas Arts District through the Dallas Center for Architecture.
Art is an adventure that never
seems to end.
Carlos, a wise 11-year old